Adult Choirs
Chancel Choir: Leads the 10:55AM Sanctuary Worship each week.  Rehearsals: Wednesdays, 7-9PM
Check out one of our anthems for virtual worship: Mar, 7 Anthem (Chancel Choir)
Youth Choir
Chapel Choir (6th -12th grade): Leads the 8:30AM Sanctuary worship twice a month. Rehearsals: Wednesdays, 6-7:15PM
Check out one of our anthems for virtual worship: Apr. 11 Anthem (Chapel Choir)
To register for Youth Choir, CLICK HERE! For more information about the choir program, please contact Libby Waldenville or John Morrow.
Children's Music Ministry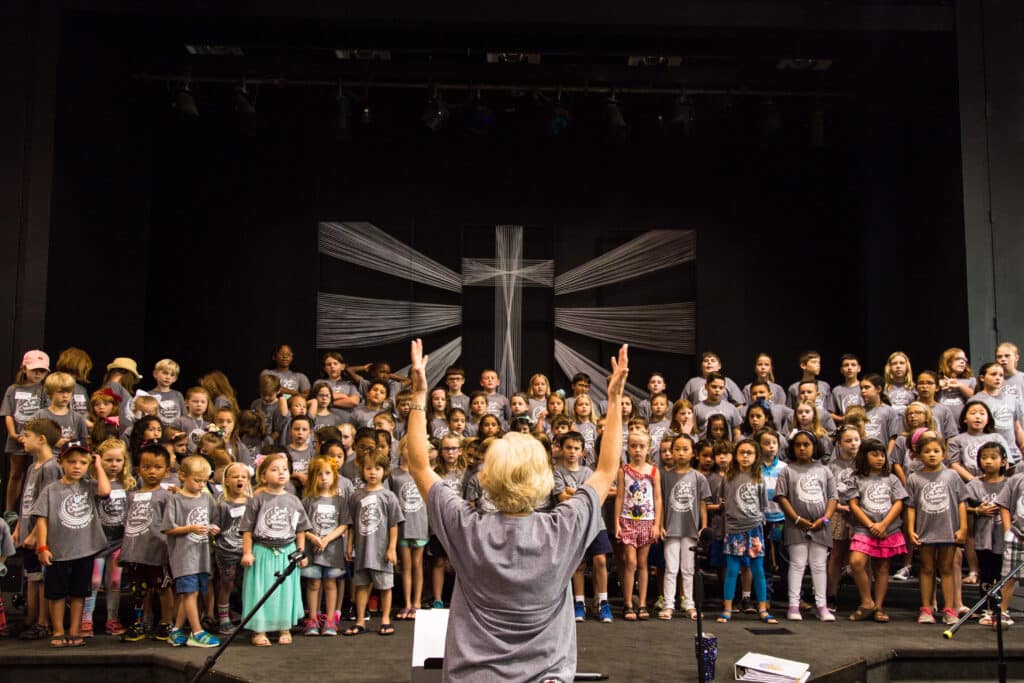 Children entering grades K-5 in the fall are invited to participate in one of McFarlin's Children's choirs.  These groups offer opportunities for our children to actively participate in worship leadership as well as training in music and religious education.  All of our children's choirs meet on Wednesday afternoons from 3-5 PM.
To register your child, CLICK HERE!