11AM Sanctuary & 11AM Modern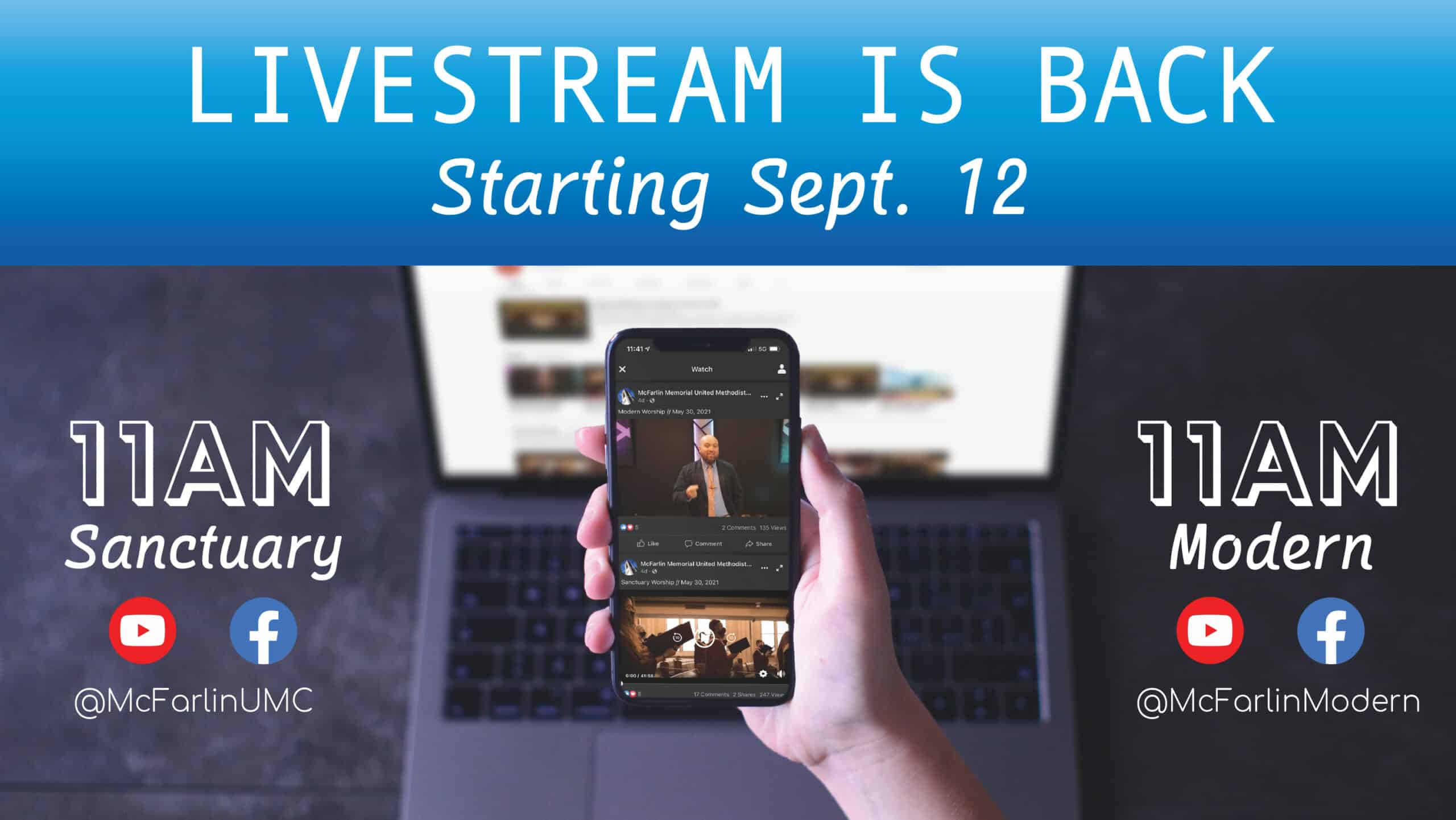 If you worship with us online and have missed the immediacy and fellowship of worshiping at the same time as those onsite, then we've got great news for you!
Sanctuary & Modern Worship begin LIVESTREAMING Sunday, Sept. 12 at 11AM
Join us for real-time worship including live prayers, singing, sermons and fellowship.
Sanctuary Worship livestream via
Modern Worship livestream via
We are currently offering TWO LIVESTREAM services starting Sept. 12. Modern and Sanctuary will stream at 11AM. Our Sanctuary service is also available over the radio on SportsTalk AM1400 // 99.3FM at 8:30AM on Sunday mornings.