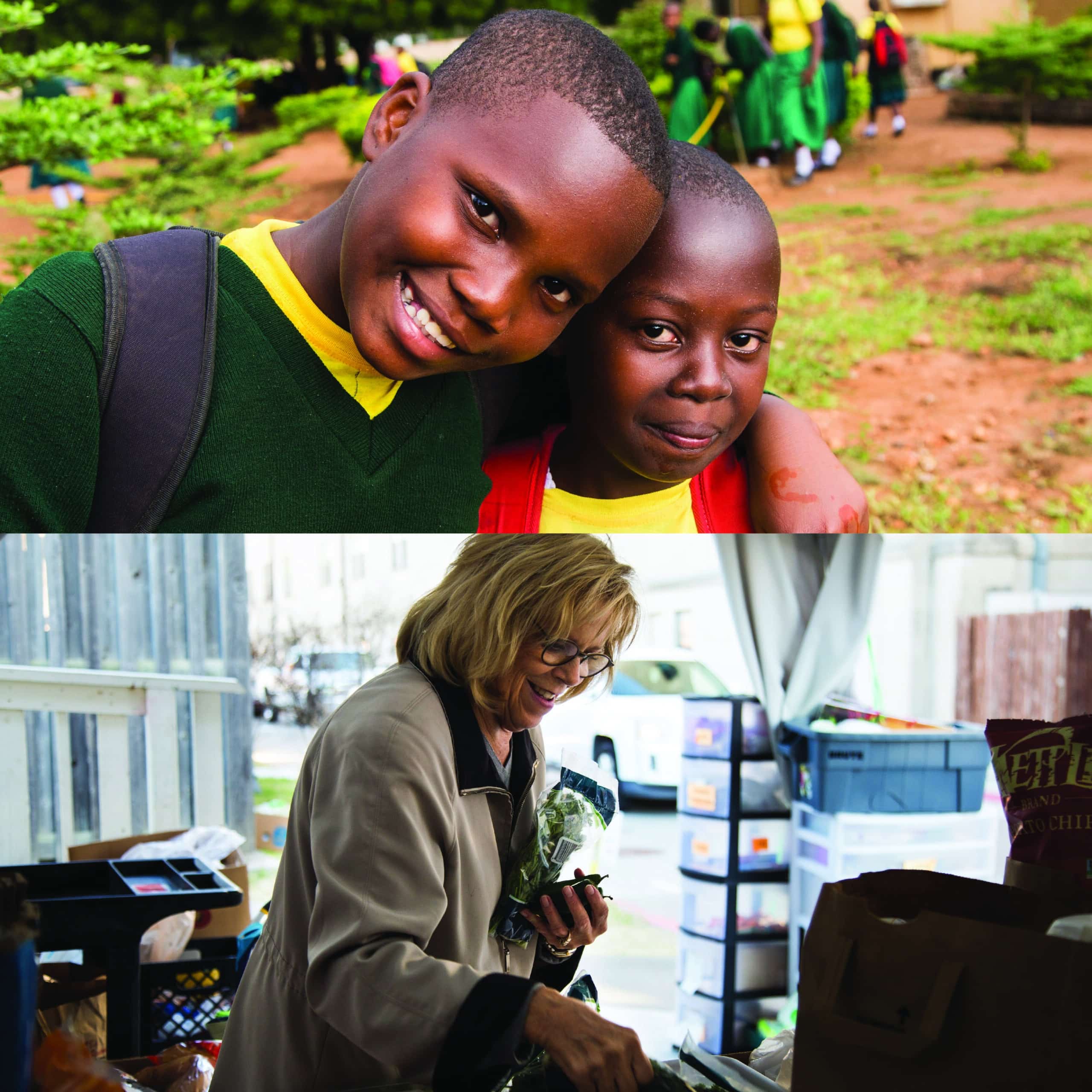 This year the Christmas Offering will go toward three areas of mission and outreach this year: 
McFarlin's Food Pantry ministries, which include our onsite Food Pantry and our Mobile Food Pantry that serves our partner schools
Lunches for students at Wesley Primary School in Morogoro, Tanzania
Various apportionments, McFarlin's part of the outreach programs of the Oklahoma Conference of the United Methodist Church.
These areas of mission and outreach present us with the opportunity to change the lives of people in our community, in our state, and in our world. Life is a struggle for far too many and we know that through your gift will make a difference in the lives of the many people by proclaiming God's goodness and light in a very tangible way.
Our Goal for this year's Christmas Offering is $70,000!
*Note: Choose "Christmas Offering" in the drop-down menu
You Can Make a Difference
God uses one person, one decision, and one vision to Change Lives that Change the World. When one person makes one faithful decision to support one Christ-centered mission, many good things are going to happen. How blessed are we that our God will use our lives and gifts to transform the world!
For some of us, this decision will mean entrusting financial resources to God's church for the first time; for others it will mean giving out of faith that God will help make generosity possible; for others, still, committing to support the ministry of the church will mean sacrificing more than before, edging closer to a contribution goal you have prayerfully set.
Online by CLICKING HERE.

During one of our worship services (cash or check)

Mailing a check to our church office (PO Box 6390, Norman, OK 73070)

Automatic bank draft or credit card draft through your bank (Use ONLINE GIVING to set up recurring giving or contact the Business Office).
For more information on how you can make a difference through your financial generosity, please contact Stephen Mitchell, Business Administrator at smitchell@mcfarlinumc.org or by calling the church office at (405) 321-3484.
Our stewardship focus, ALL IN: Our Promise, is an invitation for God's people called McFarlin to embrace and celebrate God's unreserved and energetic promise of grace for us and the world. When we live "all in," we join purposes with God, and together we fulfill our promise of Changing Lives That Change the World.