We offer in-person and online worship options on Sunday morning. Click the buttons down below to find out more information about our services.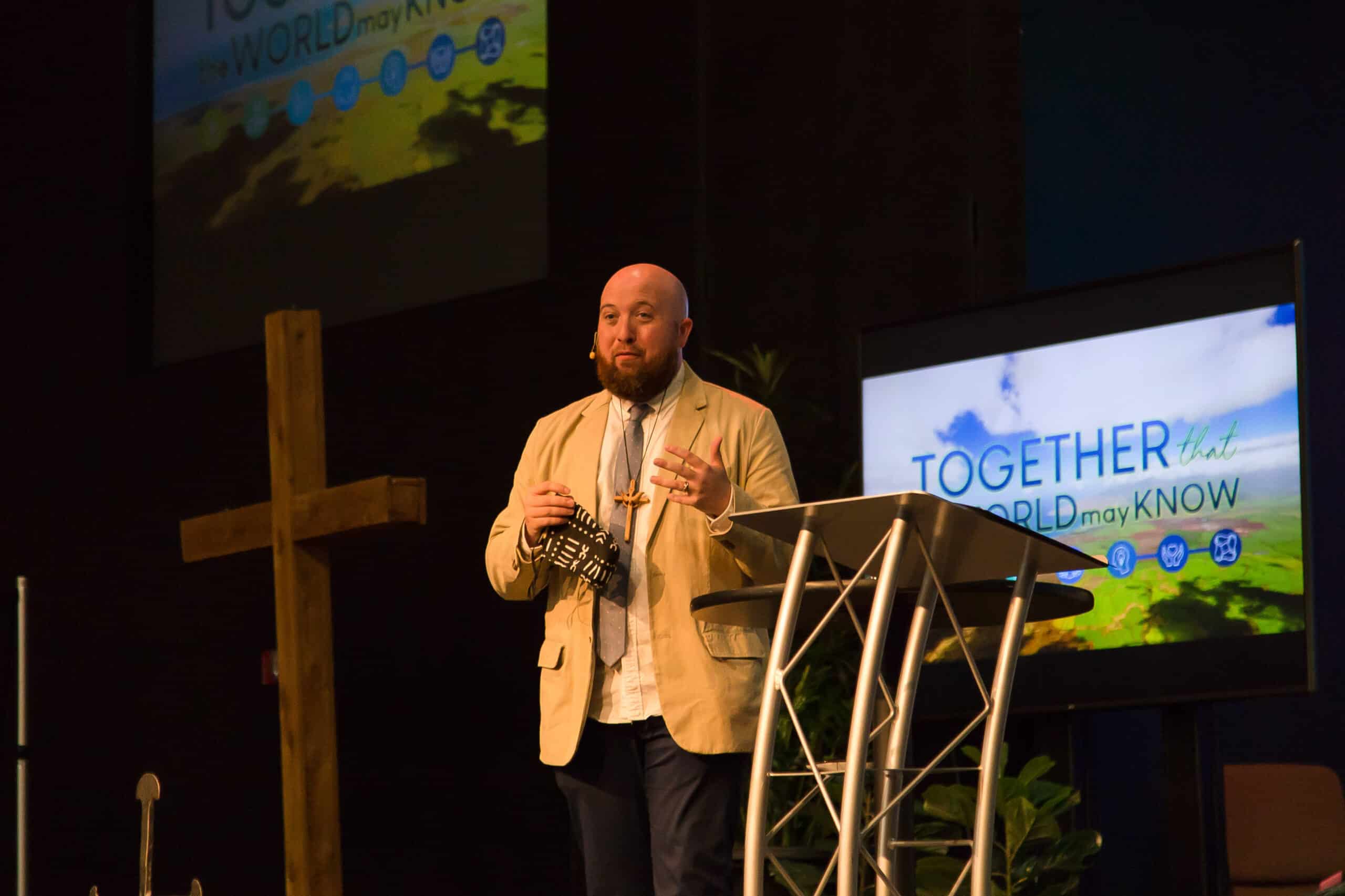 Modern worship is held in Fenn Hall. The Fenn Hall entrance is located at the east end of the church on Apache St.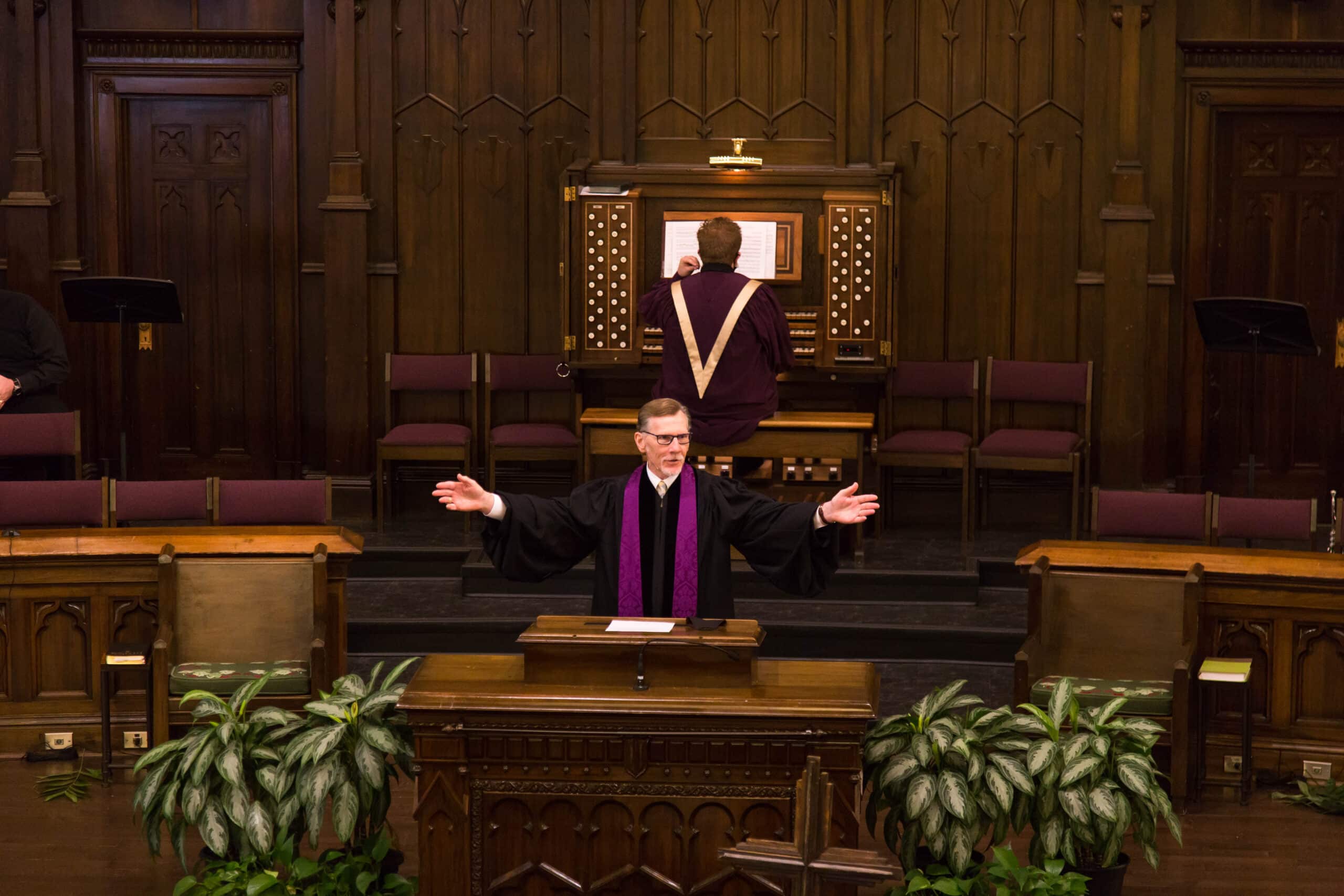 Traditional Worship - 8:30 & 11AM
The upper Sanctuary entrance is located at the top of the stone steps and the lower entrance is east of the steps on Apache St.
Our Sunday school hour runs from 9:40AM-10:40AM. We have a variety of Sunday school classes for all ages. Click below for more info about our class options.
COVID
Mask Policy: Starting on Sunday, May 23, we will follow the CDC's recommendations regarding mask wearing:
All those who are fully vaccinated may participate in any McFarlin ministry, including worship, without wearing a mask.
We ask that those who are not fully vaccinated follow the recommendation of the CDC to continue to wear a mask and to be encouraged that doing so is an offer of love and care for those among us, especially children, who are not able to be vaccinated yet.
We also know that even those who are fully vaccinated may choose to still wear a mask.
We continue to support anyone who wears a mask and appreciate your concern for safety.
Childcare
Sunday Dress
Parking
Handicap Accessibility
Have a question when you arrive?
If you need help on Sunday morning, one of our friendly greeters with a "May I Help You?"  button would be glad to assist you.
If you would like to talk to someone prior to visiting, please phone or email Eve Hawley, Director of Connection Ministries at (405) 321-3484 ext. 180 ehawley@mcfarlinumc.org